Welcome to Island View Place luxury accommodation in Wanaka.
This spacious and stunning architectural property offers a panoramic view over Lake Wanaka, Treble Cone and the distant mountain tops. The property is aptly named for its view out onto the islands of Lake Wanaka. The home provides style and comfort for your next holiday. Its contemporary design and unique features make this a very special place to stay.
By design, the property is perfect for either large groups of family and friends or for an intimate time away for a honeymoon or a relaxing getaway. This luxury home is suitable for a wedding party or a quiet elopement; Island View Place is very versatile.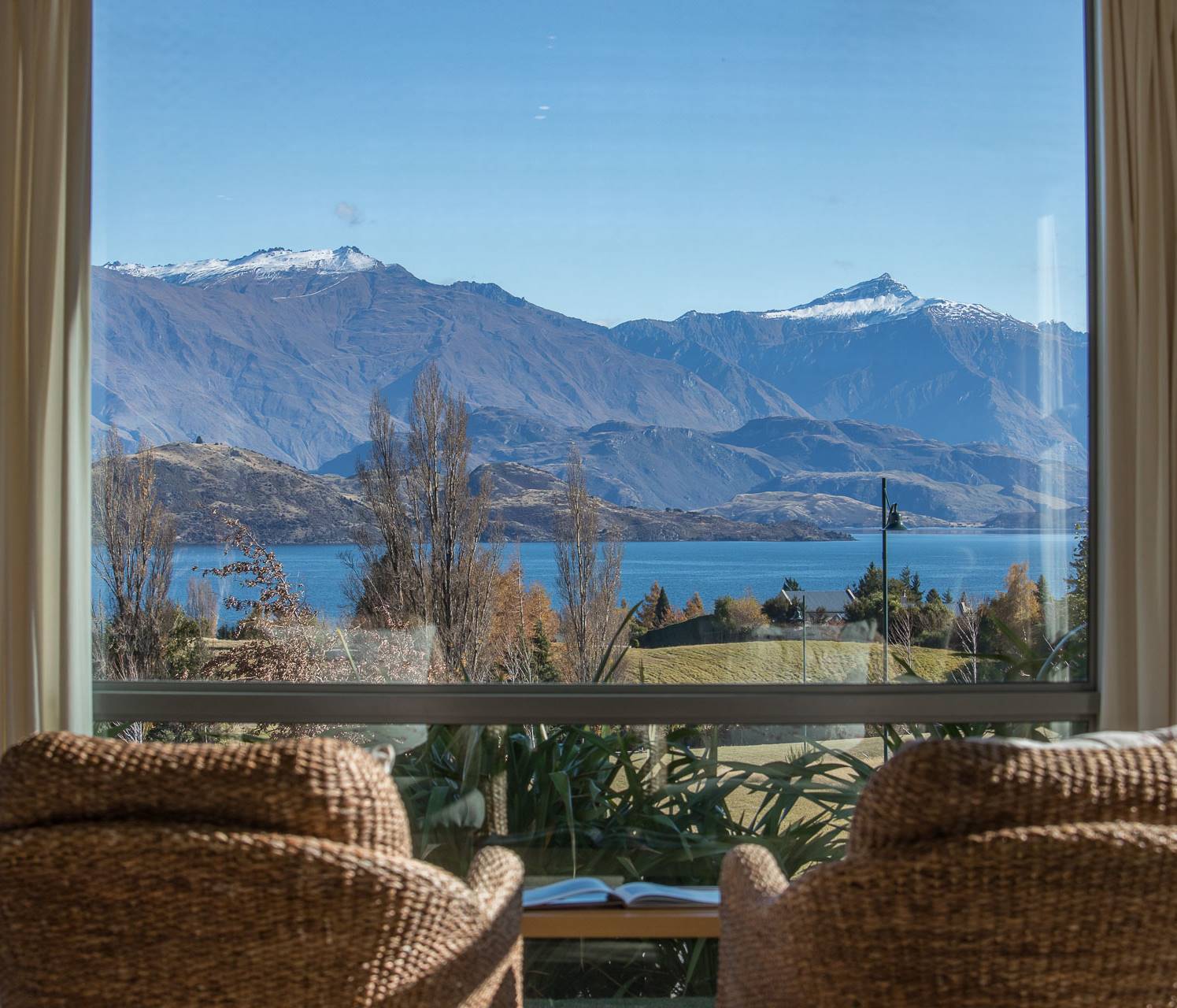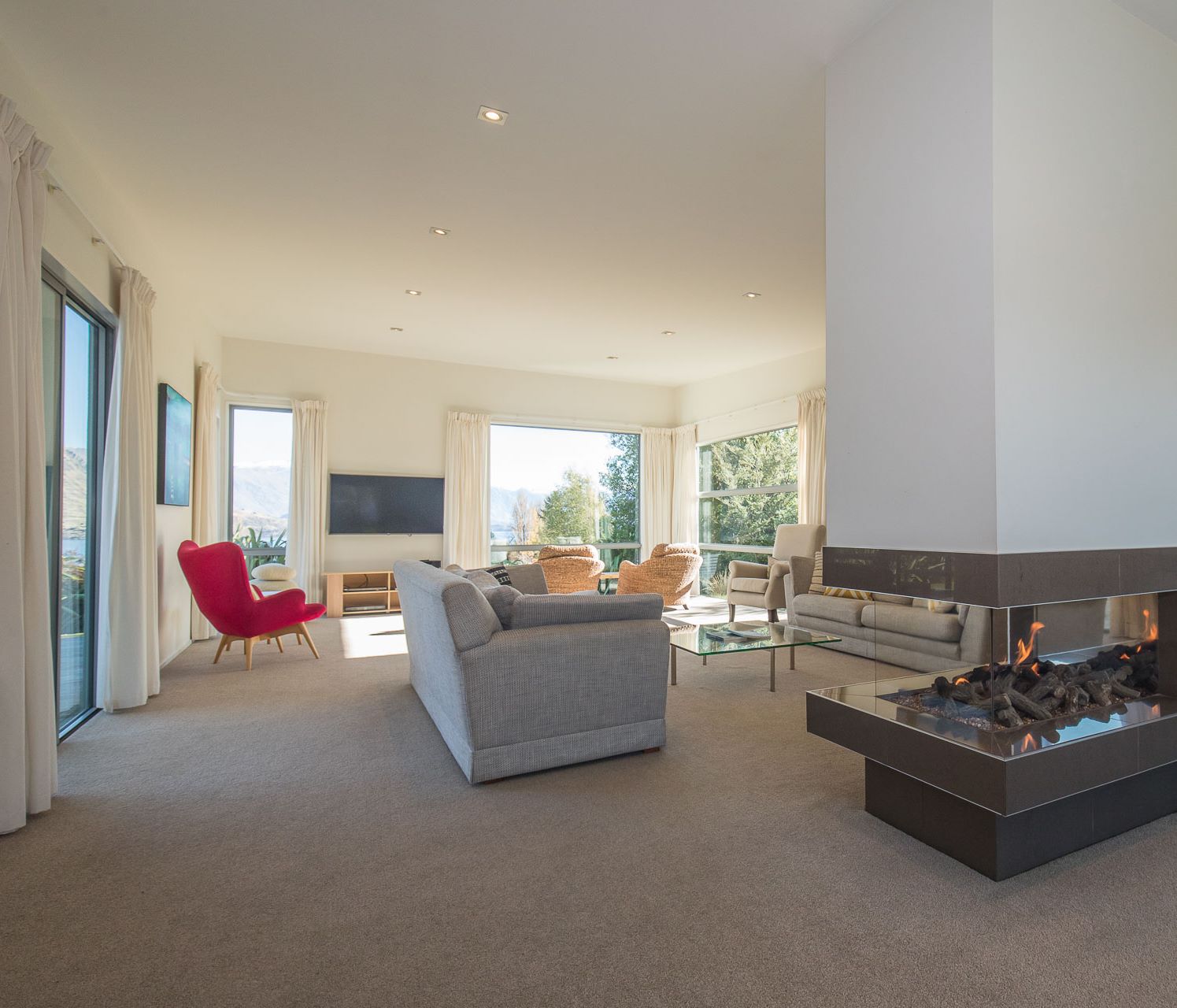 Located in Peninsula Bay, Island View Place is close to all Wanaka has to offer.
Bars, cafes and restaurants are 5 minutes from the house and the lake is just a short stroll away. Enjoy Wanaka bike tracks, the walking trails right on the back door step, and the ski fields, which are only 30 to 40 minutes away by car. Enjoy complimentary access to Peninsula Bay facilities; the pool, gym, spa and BBQ area is only a 2 minute walk.
Island View Place is quintessential Wanaka. A light and spacious home, with exceptional views, close to all the special things Wanaka has to offer. Relax in front of a cosy fire in the winter or enjoy the outside areas in the long summer days.